The Ensemble Practice works with independent advisors to build and grow ensemble firms.
Ensemble Defined
Ensemble advisory firms operate as multiprofessional practices, sharing stewardship over client relationships and leveraging the collective talent of the team to achieve business goals.
Practice Redefined
By adopting a team-based approach, ensemble firms grow faster, achieve greater profitability, create more opportunities for themselves and their clients and have real equity value.
G2 Leadership Institute
The G2 Leadership Institute develops the leadership and business management skills of professionals who are preparing themselves for leadership positions within their advisory firms.
We are now accepting registrations for the G2 Leadership Institute Class of 2021.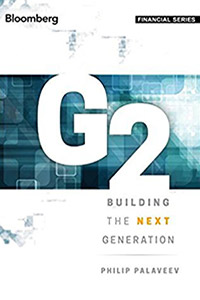 G2: Building the Next Generation
By Philip Palaveev
The future of the financial services industry is in the hands of a talented and ambitious group of young professionals – G2, the next generation. Whether you pick up this book as a founder of an advisory firm or a professional looking to further your career, you have probably recognized that your future success relies on the ability of your firm to develop the leadership and management skills of its best people. G2: Building the Next Generation is a comprehensive guide on how to accelerate the career of future leaders of advisory firms and teams.
Purchase on Amazon