Our research focuses on both qualitative and quantitative methods of growing a successful ensemble firm.
The professionals who make up The Ensemble Practice team are highly regarded experts in their fields and have authored numerous industry research papers and white papers. Influential industry leaders cite our work, and we have been quoted in many industry publications.
We have led the development of practice management knowledge in the advisory industry for many years. We are responsible for the innovative programs of Fusion Advisor Network and the highly regarded Moss Adams research studies, as well as the InvestmentNews Study of Advisory Firms.
Combined, we have worked with over 1,000 advisory firms, including most of the largest wealth managers in the country.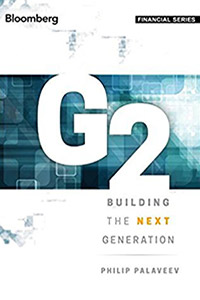 G2: Building the Next Generation
By Philip Palaveev
The future of the financial services industry is in the hands of a talented and ambitious group of young professionals – G2, the next generation. Whether you pick up this book as a founder of an advisory firm or as a professional looking to further your career, you have probably recognized that your future success relies on the ability of your firm to develop the leadership and management skills of its best people. G2: Building the Next Generation is a comprehensive guide on how to accelerate the career of future leaders of advisory firms and teams.
Purchase on Amazon
The Ensemble Practice
By Philip Palaveev
Why do ten percent of wealth management firms grow faster than the rest of the industry, often despite the turbulence of the markets? The answer is that the most successful firms are those that create and promote a team-based service model as the foundation of their enterprises. The Ensemble Practice is a detailed road map for wealth managers who want to build an ensemble firm or team and achieve sustained growth, profitability and high valuations. Discover how a team-based service model can enhance the future growth and success of your wealth management firm.
Purchase on Amazon