Hear what our distinguished graduates have to say about their experience in the G2 Leadership Institute.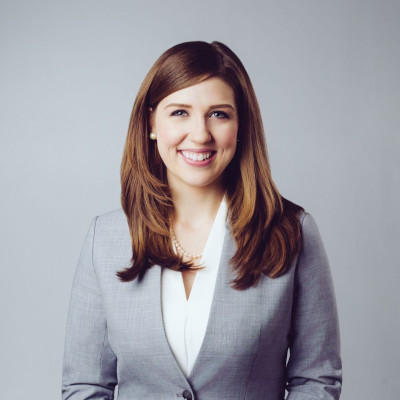 Lauren Oschman, CFP®, CDFA®
Partner and CEO
Vestia Personal Wealth Advisors, G2 Class of 2022
I became our CEO of our firm during Year 2 of the program. With my knowledge base from G2, I've been able to cut to the root of many issues and bring productive solutions to the table. The unexpected benefit, though, is in the network of colleagues and industry-leading firms who will all take my call and provide their insights whenever I need some perspective.
Timothy Admire
President & CEO, Managing Partner
Willow Creek Wealth Management, G2 Class of 2020
The G2 Leadership Institute was truly a game changer for me. As a new partner in an RIA and as someone who is dedicated to learning, growing, and always being an asset to my team, this program provided all of the baseline knowledge that I needed to get a jump start on the next phase of my career. I often tell people that the program is basically an executive MBA program for the RIA industry, covering everything from ownership considerations, compensation philosophy, organization structure, leadership skills, and everything in between.
Stacey L. McKinnon, CFP®
Chief Operating Officer, Chief Marketing Officer, Partner
Morton Wealth, G2 Class of 2020
My career and contribution to Morton Wealth has been accelerated by surrounding myself with people who have inspired me to be better, think differently and strategically improve my business. I'll be forever grateful to the G2 program for giving me the opportunity to learn in this way.
Mark Wernig
Regional Managing Partner, Wealth Advisor
CI Private Wealth, G2 Class of 2022
I was motivated to apply for the G2 program because I hoped to harness more than 50 years of combined RIA leadership, management, and growth experience in two industry proven professionals like that of Philip Palaveev and Tim Kochis. Having now completed the program, I wholeheartedly believe that the experience was as professionally valuable as my MBA.
Heather Welsh, CFP®, AEP®, MSFS
Vice President, Wealth Planning Department Leader
Sequoia Financial Group, G2 Class of 2022
The G2 Leadership Institute provided me with the tools to propel my career to the next level. The perspectives on managing people, delivering feedback, compensation, and many other matters was beneficial to me in delivering more impactful performance reviews and clearly communicating compensation decisions. The program introduced me to a network of peers across the country to learn from formally & informally, many of whom I will stay connected with for the rest of my career as we continue growing as leaders.
Annie McCauley, CFP®
Senior Vice President, Family Wealth
Sequoia Financial Group, G2 Class of 2020
G2 fast tracked the foundational knowledge necessary for me to successfully assume a larger leadership role within my organization, while providing me with an extensive peer network. This program is a transformational interactive training ground for next gen RIA leadership.
Eric Kittner, CPA, CFP®
CEO and Chairman of the Board
Moneta, G2 Class of 2017
The G2 program was highly impactful in my professional development. I not only benefited from the speakers and case studies as part of the program, but my incredibly talented G2 peers provided perspective on our business that has proven to be invaluable.