The G2 Leadership Institute is a unique development program for the future leaders of successful advisory firms.
The G2 Leadership Institute is a two-year professional development program designed to hone the leadership and business management skills of advisors and operations professionals who are preparing to take on leadership and ownership positions within their advisory firms.
The program is built around the concept of teamwork and business simulation. Each program participant is assigned to a team of peers who together run a realistically simulated independent firm. The team manages the firm and makes decisions on the firm's future vision, strategy, growth initiatives and human capital investment.
Take a look at an example business plan to see how program participants collectively make business decisions for their simulated firms.
Program curriculum focuses on the essential leadership knowledge and skills that advisory and operations professionals need to advance in their careers and contribute to the growth of their firms. Key areas of learning include the foundations of business management, career tracks and compensation, coaching and leading a team, creating a strategic growth plan, client management and business development. Spanning two years, the G2 Leadership Institute fosters ongoing dialogue and collaboration between program participants in a team-based format.
Download
The program guide details the curriculum, timeline and cost of the G2 class starting in January 2023.
G2 Program Guide
We invite you to watch the videos below for a preview of the program curriculum. "Vision" is one of the foundational modules of the first in-person session and discusses the importance of vision to a firm's strategic decision-making, culture and competitive position in the market. Our monthly webcasts feature key topics tied to our participants' immediate needs and challenges. "Communicating in Crisis," part of our
series on crisis management
, was designed to provide participants with tools to manage the impact of COVID-19 on their firm's goals, growth and client relationships.
In-Person Session: Vision
Webcast: Communicating in a Crisis
Top Firms, Top Professionals
Over 350 participants representing the top RIA firms in the industry have enrolled or graduated from the program. The ideal firm has established an emerging generation of future leaders who already participate in management discussions and have exposure to managing staff and training other employees. G2 participants include lead advisors and wealth managers, operations leaders and marketing professionals.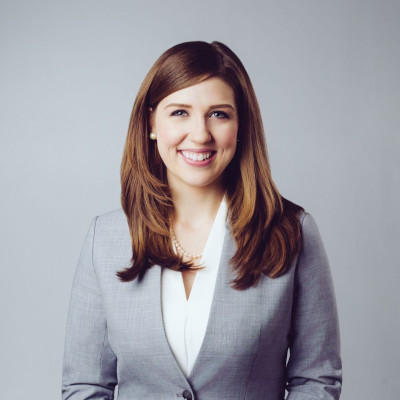 Lauren Oschman, CFP®, CDFA®
Partner and CEO
Vestia Personal Wealth Advisors, G2 Class of 2022
I became our CEO of our firm during Year 2 of the program. With my knowledge base from G2, I've been able to cut to the root of many issues and bring productive solutions to the table. The unexpected benefit, though, is in the network of colleagues and industry-leading firms who will all take my call and provide their insights whenever I need some perspective.
Our graduates have gone on to achieve high levels of success in their careers and lead some of the industry's most innovative and successful independent advisory firms. We are honored to count them among the most vocal advocates of the program. Meet some of our most distinguished members of the G2 Community below and learn how the program impacted their personal career journeys.
Timothy Admire
President & CEO, Managing Partner
Willow Creek Wealth Management
Heather Robertson Fortner, MS, IACCP®
CEO
SignatureFD
Erik Kittner, CPA, CFP®
CEO & Chairman of the Board
Moneta
Diane Gabianelli, MBA
President & CFO
Parallel Advisors
Annie McCauley, CFP®
Senior Vice President, Family Wealth
Sequoia Financial Group
Stacey McKinnon
Chief Operating Officer
Morton Capital
Stephen Stelljes, JD, CFP®
Senior Wealth Advisor, President of Client Services
The Colony Group
Cecilia Williams, CFP®, AIF®
Chief Compliance Officer/Director of Investment Operations
Halbert Hargrove
The instructors and coaches of the G2 Leadership Institute are some of the industry's most prominent thought leaders. Following a team-based approach representative of an ensemble practice, each participant joins a team tasked with running a realistically simulated advisory firm. Teams are coached throughout the program by industry experts as they craft a series of business plans for their respective firms, targeting growth and tackling common issues that arise in the areas of organizational structure, compensation and culture.
In order to improve leadership diversity in the financial advisory industry, we offer two annual scholarships that cover the full cost of program tuition and accommodation to professionals from groups that are currently underrepresented in the industry. By eliminating financial barriers to participation in the two-year development program, the initiative aims to improve diverse representation in industry leadership.  We encourage anyone who comes from an underprivileged background to apply. This may include race, ethnicity, sexual orientation, gender and gender preference as well as socioeconomic circumstance.
Participants who complete the program are well prepared to be future leaders of their firms. They know how to manage their personal growth trajectory while working within a team of partners, have advanced knowledge of business management practices and are capable of leading others and convincing them to follow. Most importantly, they understand how to contribute meaningfully to the growth of the firm.
Ideal program participants are accepted by their colleagues as future leaders and have the following characteristics:
Owners or partners at their firms, or on the short track to becoming a partner
In a lead advisor or wealth manager position, or similarly leading a team of staff within an area of the firm
Involved in management decisions, including managing people and making resource decisions
Sponsored by the firm leadership, with a mentor within the firm (e.g., CEO, Managing Partner, COO or President) who is willing to support them and help with some of the assignments
Dedicated to participating in the program for its full duration of two years